The Beauty and Versatility of Porcelain/Ceramic Tile
At Riverchase Carpet and Flooring, we offer a fine selection of name brand ceramic and porcelain tile.  Our selection is massive and every pattern, color, and style is available for your selection.  Porcelain and ceramic tile is not just for floors.  These tiles are used in bathrooms, kitchens, on fireplaces and many other applications that require the beauty of tile in your home or business.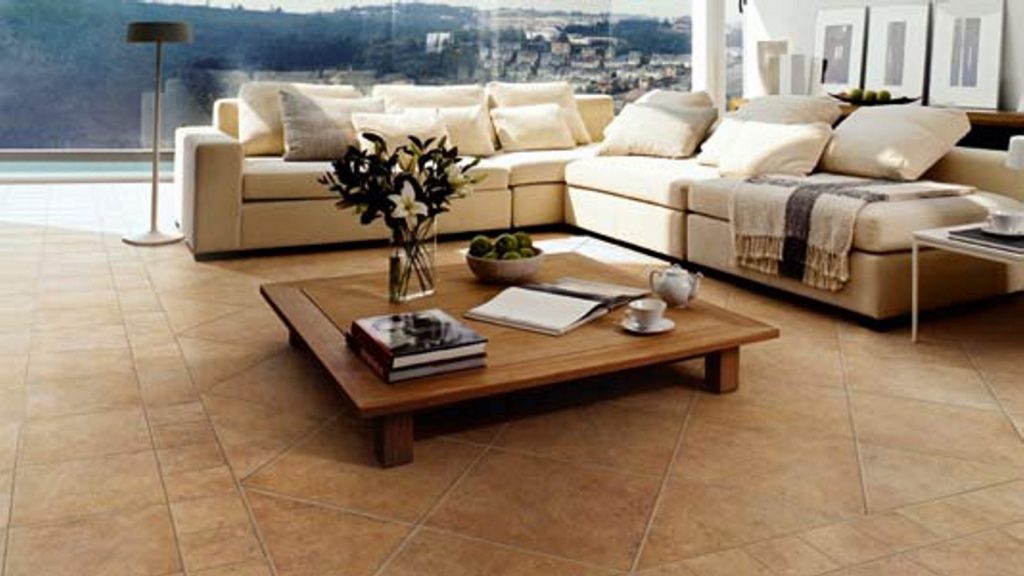 Glazed Tile – Most of the common ceramic floor tiles have either a glazed or unglazed surface. The glazed tiles have a special ceramic coating that is applied to the body of the tile and then fired under tremendous heat. The glazing becomes hard and non-porous resulting in a flooring that is:
Unglazed Floor Tile (Pavers) – There is no glazing or any other coating applied to these tiles. Because these tiles are porous, it is recommendeded that a special penetrating sealant be used to maintain this type of floor and to help prevent stains from seeping into the pores of the tiles. Their color is the same on the face of the tile as it is on the back resulting in very durable tiles that do not show the effects of heavy traffic.
Marble – Marble is a natural product and is not made in a factory. For this reason, no two pieces of marble look the same and the veining is a natural characteristic in all marble. There are special marble sealants to help protect from staining of the face. Extra care should be used when cleaning and all abrasives and acidic cleaners should never be used when cleaning. Even colas, some juices, and possibly ammonia may destroy the marble finish.
Granite – This is another natural stone and is not manufacturered in a factory. Granite can be used indoors or outdoors and is less porous than marble. It is still recommended that you use a sealant to protect the finish from staining.
Grout – Grout is a mixture of cement and a color additive. For tile floors with wider spaces between each tile, sand is added to the grout. Also, a liquid latex additive can be added to the grout to give better resiliency to the grouted areas. For ease of maintenance, a penetrating sealant should be used on the grout. It should be noted you may see a change in color of your grout over time.